April was a month packed with events for UYE
Here at AZ Urban Youth Excel, we were able to see students at multiple campuses, host various off-campus events, and prep students for graduation. These three events are highlighted below.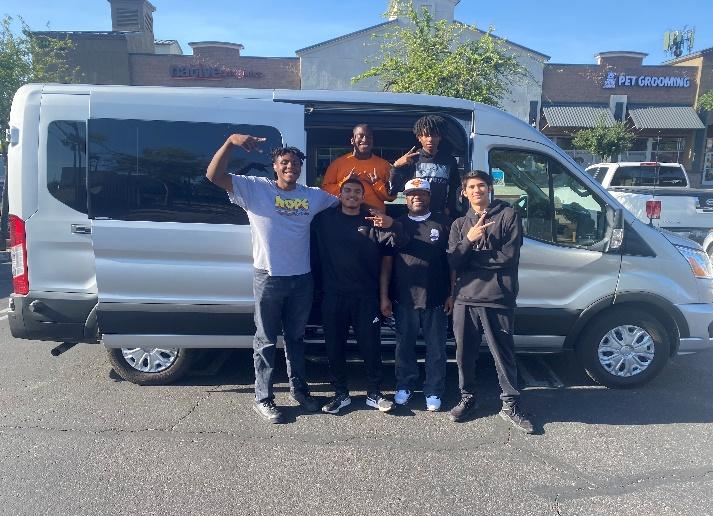 Cohort of Boys
At one of our schools, we met and hung out with a group of boys for months. In meeting with them weekly, we covered topics they often dealt with. For instance, we had meetings on responsibility, authority, trust, and self-awareness, amongst other issues. Throughout the semester, it was a joy to watch students come in reserved and closed off, yet by the end of the semester, they were smiling, engaging in group discussion, and beginning to enjoy each other as fellow students. We finished the semester meetings with dinner off campus. During the dinner, Anthony and I prayed with the students, shared wisdom we've learned, and hopes for the summer. This is an appropriate time to shout out our donors who purchased the van we used to drive our students to dinner! Our work couldn't continue without the generous support of our donors.
Hanging Out With Jr High Students
One of our goals here at UYE is not only to serve high school students but also serve Jr high students before they arrive on high school campuses. This month we were able to attend a GCU baseball game with multiple students. So often, reaching Jr high school students on campus is very difficult, as restrictions and expectations tend to be more severe when compared with high schools. Nevertheless, off-campus events continue to provide fruitful opportunities to build relationships. During the game, Anthony and I were able to ask kids how things were going in school and at home and plant seeds we pray God would nourish.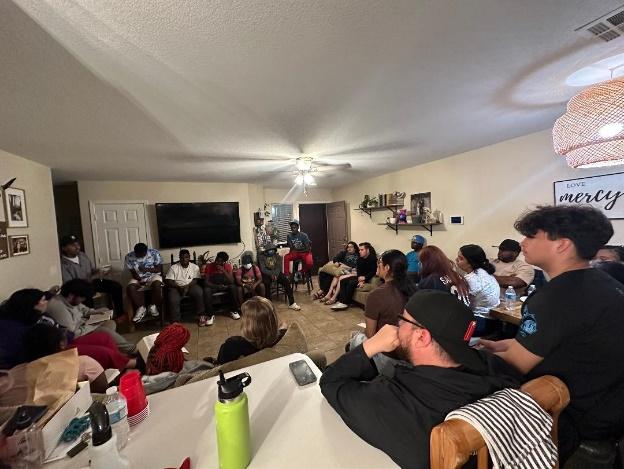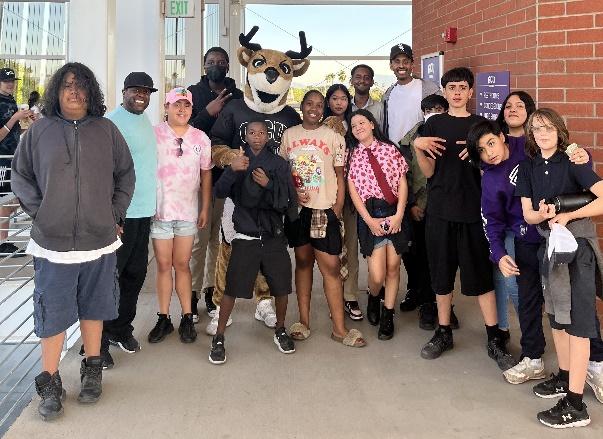 Bible Study Group
One of our weekly staples with students are bible studies. Throughout this semester we've take a long look at the gospel of John. In particular, how Jesus came to give life and life to the full (John 10:10). For many of our students, the kind of life Jesus offers doesn't seem to be found anywhere. Part of our hope is that our bible studies with them, the spaces we create to hang out with them, and our discussions on their campuses can provide tangible glimpses of the life Jesus offers. In our last bible in April, we spoke about the cross and challenged our students to consider what they've heard about it and what that means for their life currently. As we head to the summer, and graduation for some of our students, sharing about the cross always provides for pivotal conversations with our students.
These three events above merely provide a taste of the work we were able to do. As you continue to support us, we'll continue to tend to the harvest the lord has provided for us.
Blessings